..kan!! motif sangat rumah tasik katanya.tasik mana tatau.bukan tasik permaisuri yek!!!*larik*...
...semalam, aku gi tengok wayang ngan bes freng aku yang nak bertunang dah, alhamdulillah sampai seru dah, kalau tak kemaruk duk crite orang itu ini kawen, meroyan nak kawen, pening pala aku nak melayan , aku bila tatau*matilahmak*...
...sambung balik yek, aku cam biasa lah ngan the melted lady ni, skang ni musim gila filem. kitorang dah janji nak tgk filem nie.so , semalam bepergianlah kami ke panggung wayang itu.tengok cite THE LAKE HOUSE katanya.tapi, perlu ke aku pergi tgk crite romantik cintan cintun ngan kawan baek katanya.dhulik hapaa haku!!...
...aku rasa dah ramai tengok cerita ni sebab dah seminggu kot crite ni release.so malas nak buat review.tapi aku cite skt laa keshah sandra bullocks ni seorang doktor yang berdikari.beliau *matilah kerangan autobografi*, gelak guling guling...
...gini, sandra ni doktor yang baru pindah keluar dari sebuah rumah atas tasik.pastu, accidently , kononnya, si keanu reaves ni sewa laa lepas tu.padahal, keanu ni duk rumah tu dua tahun sebelum dia duduk.korang leh bayang tak gila tak gila crite ni.ada ke boleh berhubung merentasi masa 2 tahun hanya melalui post box depan rumah tu...
aku rase lahkan penulis ni memang gila la.tapi kan, aku pun jadi gila gaks sebab aku suka cerita ni.memacam laa berlaku dan diorang sembang katanya...
...last skali sandra amik keputusan tak mao layan dah sebab dia fikir cam tak betul bercinta dengan orang 2 tahun backs dari dia.bukan berza umur yek. beza masa tu.pastu memacam laa berlaku.tapi, biase la cerita cinta mesti ending dia, happily everafter denagn upacara cimolot yang tak hengat...
...moral of the story : korang tak yah nak berangan akan berlaku macam cerita ni.tahyul.tapi kalau korang nak tgk movie ni aku galakkan.sebab , bagi aku it's a good story.point dia, cinta sejati pasti berakhir dengan kebahagiaan.sekian terima kasih...
...chantek kan poster dia.poster untuk panggung malaysia aku tak perasan laks.kat us release bulan nak tapi kite, sebulan lepas tu,cheh!!!...
...ni la rumah tasik tu, cermin katanya.yang penting kat tengah rumah tu ada pokok maple...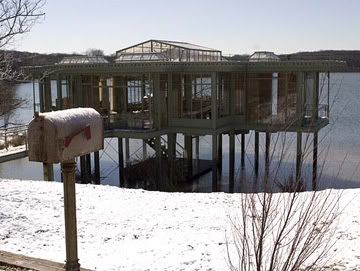 ...winter katanya, tapi tetap ada matahari yang terikkan, cam menipu laks...
...ko gila ke sandra bullock main chess ngan hanjeng...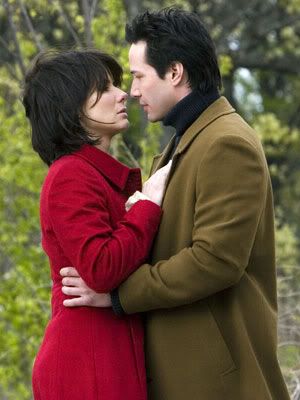 ...akhirnya jumpa dan beromen tahap overdose tak hengat neh.makan hati tengok katanya...
...itu saje riviu cite ni.aku memang tak reti nak buat karangan rumusan sebab aku fail BM kertas 1 masa SRP dulu*matlah kertu*.gelak guling guling...
...so tengok wayang, tengok jugak, BIUNDI ARCHMAL untuk BLOGGERS IDOL 2006 tu jangan luper...